Electrolyte Abnormalities Summary
GENERAL APPROACH
intake:
redistribution:
output:
urinary
non-urinary
-> upper GI
-> mid GI
-> lower GI
-> other – skin, bleeding, sweat, RRT
POTASSIUM
intake: oral intake, blood transfusion
redistribution: acidosis, rhabdomyolysis, tumour lysis
output:
urinary – RTA type 4, renal failure, adrenal insufficiency, DM, K+ sparring diuretics
intake: inadequate intake
redistribution: alkalosis, hypoMg2+, glucose infusion, periodic paralysis, beta-agonists
output:
urinary – steroids (ex or en), DKA, hyperaldosteronism, Cushings, RTA, diuretics
non-urinary
-> upper GI – vomiting
-> mid GI – fistula
-> lower GI – diarrhoea
-> other – sweat, burns, bleeding, RRT
MAGNESIUM
intake: usually iatrogenic (Mg infusion)
redistribution:
output:
urinary – renal failure increases risk of accumulation
intake: TPN, malabsorption, alcoholism
redistribution: insulin, hungry bone syndrome
output:
urinary – RTA, diuretics, polyuria from any cause
non-urinary
-> upper GI – NG loss
-> lower GI – diarrhoea
CALCIUM
intake: Ca2+, vitamin A or D, hypoMg2+, hypovolaemia, TPN
redistribution: immobilization, malignancy, hyperparathyroidism, sarcoid, lithium, adrenal insufficiency, endocrine causes (thyrotoxicosis, acromegaly, phaeo)
output:
urinary – thiazides
intake: Ca2+, vitamin D, phenytoin (increased metabolism of vitamin D)
redistribution: alkalosis, citrate toxicity, hyperphosphataemia, pancreatitis, tumour lysis syndrome, rhabdomyloysis, decreased bone turnover, hypoparathyroidism, drugs (bisphosphonates, PPI's, SSRI's, gentamicin)
output:
urinary – ethylene glycol, cis-platin, protamine, loop diuretics
non-urinary – bleeding, plasmapheresis, citrate RRT
PHOSPHATE
intake:
redistribution:
output: urinary
non-urinary
-> upper GI
-> mid GI
-> lower GI
-> other – skin, bleeding, sweat, RRT
intake: malnutrition, phosphate binders, vitamin D, malabsorption, TPN
redistribution: refeeding syndrome, insulin in DKA
output:
urinary – diuretics, osmotic diuresis, hyperparathyroidism, proximal tubular dysfunction (Fanconi syndrome)
non-urinary
-> upper GI
-> mid GI
-> lower GI – diarrhoea
-> other – sweat, burns, sepsis, bleeding
SODIUM
different to the rest!
must think of mainly redistribution of H2O
To sort out:
(1) Osmolality
(2) Volume assessment
(3) Where is the H2O being lost from?
HYPOTONIC
Hypovolaemic
urinary (urinary Na+ high) – diuretics, osmotic diuretics, RTA, salt wasting, mineralocorticoid deficiencies
non-urinary (urinary Na low)
-> upper GI – vomiting
-> mid GI – pancreatitis, bowel obstruction
-> lower GI – diarrhoea, bowel preparation
-> other – skin, bleeding, sweat
Euvolaemic
-> SIADH (most common)
-> psychogenic polydipsia
-> hypotonic IVF therapy
-> adrenal insufficiency
-> hypothyroidism
Hypervolaemic
-> CHF
-> cirrhosis
-> nephrotic syndrome
-> hypothyroidism
-> pregnancy
-> TURP syndrome
ISOTONIC (pseudohyponatraemia)
HYPERTONIC
glucose
mannitol
sorbitol
radiocontrast
advanced renal disease (need to correct osmolality = measured osmolalilty – urea)
---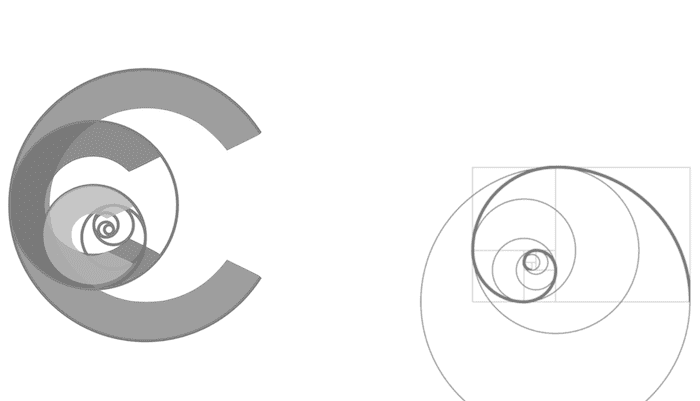 Chris is an Intensivist and ECMO specialist at the Alfred ICU in Melbourne. He is also a Clinical Adjunct Associate Professor at Monash University. He is a co-founder of the Australia and New Zealand Clinician Educator Network (ANZCEN) and is the Lead for the ANZCEN Clinician Educator Incubator programme. He is on the Board of Directors for the Intensive Care Foundation and is a First Part Examiner for the College of Intensive Care Medicine. He is an internationally recognised Clinician Educator with a passion for helping clinicians learn and for improving the clinical performance of individuals and collectives.
After finishing his medical degree at the University of Auckland, he continued post-graduate training in New Zealand as well as Australia's Northern Territory, Perth and Melbourne. He has completed fellowship training in both intensive care medicine and emergency medicine, as well as post-graduate training in biochemistry, clinical toxicology, clinical epidemiology, and health professional education.
He is actively involved in in using translational simulation to improve patient care and the design of processes and systems at Alfred Health. He coordinates the Alfred ICU's education and simulation programmes and runs the unit's education website, INTENSIVE.  He created the 'Critically Ill Airway' course and teaches on numerous courses around the world. He is one of the founders of the FOAM movement (Free Open-Access Medical education) and is co-creator of litfl.com, the RAGE podcast, the Resuscitology course, and the SMACC conference.
His one great achievement is being the father of three amazing children.
On Twitter, he is @precordialthump.
| INTENSIVE | RAGE | Resuscitology | SMACC