Bag-Valve-Mask (BVM) Ventilation
OVERVIEW
Bag-Valve-Mask (BVM) apparatus are also known as manual resuscitators and as self-inflating resuscitation systems
examples include LaerdalTM, AmbuTM, HsinerTM, MayoTM, and Air VivaTM
USES
administration of high flow O2
provision of PEEP (positive end-expiratory pressure)
provision of controlled ventilation
provision of augmentation of spontaneous ventilation
DESCRIPTION
self-inflating resuscitation device

bag made of plastic materials that re-expand after being manually collapsed
various sizes e.g. Laerdal 240 mL, 500 mL, 1600 mL bag sizes for infants, children and adults

oxygen inlet nipple
air intake valve
oxygen reservoir with two one way valves

reservoir is at least the volume of the bag
oxygen flow rate equal to, or higher than, the minute volume of the patient allows 100% oxygen to be delivered
inlet valve allows room air to enter if fresh gas flow is inadequate and an outlet valve allow oxygen to flow out if pressure is excessive

non-rebreathing valve that directs fresh flow of oxygen to the patient and prevents exhaled gas re-entering the bag
standard 15 mm adapter for attaching to masks or tubes
able to attach PEEP valve to exhalation port (either "built in" or detachable)
can hold down pop off valve (releases at about 60 cmH2O) to give increased pressure in the circuit
Masks come in a range of sizes and designs

opaque or clear plastic
firm or air inflated cushion
mouldings vary but are designed to minimise dead space and fit
some have specific names (e.g. Rendall Baker Mask for paediatrics)
METHOD OF INSERTION AND/OR USE
High flow oxygen (e.g. 15 L/min) is attached to the system and it is attached to a mask or tube
appropriate mask size
place over mouth and nose
tight fit
open airway using two-handed thumbs down technique (with an assistant bagging) in preference to the less effective one-handed C-E grip to ensure airway patency (best if OPA and NPAs in situ too)
the bag is used to deliver oxygen to a spontaneously breathing patient or the bag compressed to manually ventilate them via a mask or tube (an assistant can provide ventilations)
Remember JAWS for the two-handed two-thumbs down two person technique:
Jaw thrust
Airways (oral/nasal)
Work together
Slow, small squeeze — 6-7 cc/kg, over 1-2 seconds, at <12/min, using low pressure.
COMPLICATIONS
easy to hyperventilate patients and limited ability to gauge tidal volumes
unable to gauge lung compliance (cf. a ventilator or Water's circuit)
poor seal is common if one-handed CE grip is used
gastric distension
aspiration
claustrophobia
exhaled secretions and moisture can result in exhalation valve dysfunction and increased resistance to expiration
risk of barotrauma if pop off valve close as unable to feel lung compliance with self-inflating bags
if high free gas flows are not used high FiO2 will not be achieved
equipment failure (e.g. due to incorrect assembly)
OTHER INFORMATION
Spontaneous ventilation
Adminstered FiO2 during spontaneous ventilation can vary greatly between devices

Laerdal: FiO2 0.96
Hsiner: FiO2 0.75
Mayo: FiO2 0.55

sufficient negative inspiratory pressure is required to overcome the patient inspiratory valve, otherwise, air will be entrained instead of oxygen

some duckbill valves are difficult to overcome when spontaneously breathing
patients with reduced respiratory effort are particularly at risk

As a safeguard in spontaneously breathing patients it is useful to coordinate 'assist' positive pressure ventilation with the patient's spontaneous efforts to ensure that the patient inspiratory valve is opening
Edentulous patients
If the patient is edentulous, then adjust the position of the mask like so:
Fom Racine SX, et al (2010), image from EM Updates (click image for source)
Alternatives to BVM
use a ventilator to provide non-invasive ventilation
use of a Mapleson C (Waters circuit)
in paediatrics, use of Mapleson E (Jackson-Ress modification of the Ayre's T-pieces)
VIDEOS
---
References and Links
Journal articles
FOAM and web resources
---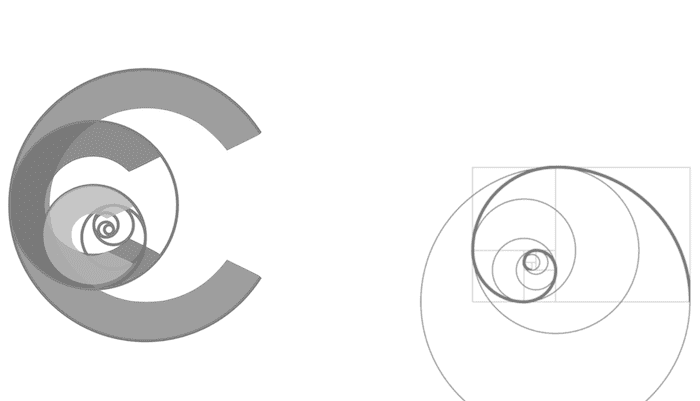 Chris is an Intensivist and ECMO specialist at the Alfred ICU in Melbourne. He is also a Clinical Adjunct Associate Professor at Monash University. He is a co-founder of the Australia and New Zealand Clinician Educator Network (ANZCEN) and is the Lead for the ANZCEN Clinician Educator Incubator programme. He is on the Board of Directors for the Intensive Care Foundation and is a First Part Examiner for the College of Intensive Care Medicine. He is an internationally recognised Clinician Educator with a passion for helping clinicians learn and for improving the clinical performance of individuals and collectives.
After finishing his medical degree at the University of Auckland, he continued post-graduate training in New Zealand as well as Australia's Northern Territory, Perth and Melbourne. He has completed fellowship training in both intensive care medicine and emergency medicine, as well as post-graduate training in biochemistry, clinical toxicology, clinical epidemiology, and health professional education.
He is actively involved in in using translational simulation to improve patient care and the design of processes and systems at Alfred Health. He coordinates the Alfred ICU's education and simulation programmes and runs the unit's education website, INTENSIVE.  He created the 'Critically Ill Airway' course and teaches on numerous courses around the world. He is one of the founders of the FOAM movement (Free Open-Access Medical education) and is co-creator of litfl.com, the RAGE podcast, the Resuscitology course, and the SMACC conference.
His one great achievement is being the father of three amazing children.
On Twitter, he is @precordialthump.
| INTENSIVE | RAGE | Resuscitology | SMACC