ALTERNATE NAMES:
FBC – full blood count; FBE – full blood examination; FBP – full blood picture
CBC – complete blood count; CBE – complete blood examination; CBP – complete blood picture
RED BLOOD CELLS:
ANAEMIA
Decreased production – nutritional deficiencies/malabsorption, marrow failure, low level of hormones (EPO, thyroid hormones)
Increased production – haemolytic anaemia (congenital/acquired)
Bleeding
Haemodilution
MCV = mean cell volume
Anaemia with low MCV – microcytosis
Fe deficiency
thalassaemia
sideroblastic anaemia
Anaemia with high MCV – macrocytosis
folate or B12 deficiency
alcohol abuse
chronic liver disease
hypothyroidism
reticulocytosis
myelodysplasia
Anaemia with normal MCV
chronic disease
chronic renal failure
pregnancy
haemolysis
bone marrow failure
mixed haematinic deficiency (Fe, B12)
Macrocytosis
alcohol
B12 deficiency
folate deficiency
myelodysplastic syndrome
therapy with cytotoxics or immunosuppressants
hypothyroidism
POLYCYTHAEMIA (Hb > 160g/L)
Relative (reduced plasma volume)
Absolute
polycythaemia ruba vera
myeloproliferative disorders
chronic hypoxia (OSA, Eisenmenger)
RETICULOCYTOSIS
acute blood loss
any cause of premature RBC destruction
WHITE BLOOD CELLS:
NEUTROPHILIA
stress
sepsis
leukemoid reactions
corticosteroids
malignancy
vasculitis
NEUTROPAENIA
infection
cytotoxic agents
idiosyncratic drug reactions (clozapine, carbimazole, sulphonamides, beta-lactams)
LYMPHOPAENIA
simple stress response
prior corticosteroid therapy
autoimmune disease (SLE)
infection: viral, severe sepsis, Tb, brucelliosis, histoplasmosis, HIV, CVM
cytotoxic drugs
radiation
LYMPHOCYTOSIS
infection: viral, Tb, toxoplasmosis, syphilis
thyrotoxicosis
leukaemia
lymphoma
ATYPICAL LYMPHOCYTES
viral infections: EBV, CMV, HIV
toxoplasmosis
leukaemia
lymphoma
lead poisoning
drug hypersensitivity
MONOCYTOSIS
Tb
leukaemia
lymphoma
myelodysplasia
IBD
convalescence from any infection
EOSINOPHILIA
allergy
Addisons
parasitic infections
sarcoidosis
polyarteritis nodosa
leukaemia
lymphoma
melanoma
irradiation
convalescence from any infection
BASOPHILIA
infection: viral, Tb
hypothyroidism
IBD
polysplenectomy
leukaemia
systemic mastocytosis
haemolysis
polycythaemia ruba vera
PANCYTOPAENIA
Reduced Marrow Production
replacement of marrow (malignant cells)
idiosyncratic Drug Reaction (chloramphenicol, sulphonamides, phenytoin, carbamazepine, gold)
megaloblastic haematopoiesis (B12 deficiency)
autoantibodies (SLE)
myelofibrosis
myelodysplasia
toxins (benzene)
cytotoxic agents
overwhelming infections
Increased Peripheral Cellular Destruction
SLE
HIV infection
hypersplenism
paroxysmal nocturnal haemoglobinuria
THROMBOCYTOPAENIA
Pseudothrombocytopaenia
Decreased Production
bone marrow failure
pernicious anaemia
Increased Destruction
sepsis
immune (ITP, TTP, HUS, HITTS)
intravascular device (IABP, ECMO, PAC, bypass)
drug induced (antibiotics, thiazides, H2 antagonists)
antiphospholipid syndrome
DIC
HELLP
haemolysis
Dilution
post resuscitation
massive transfusion
---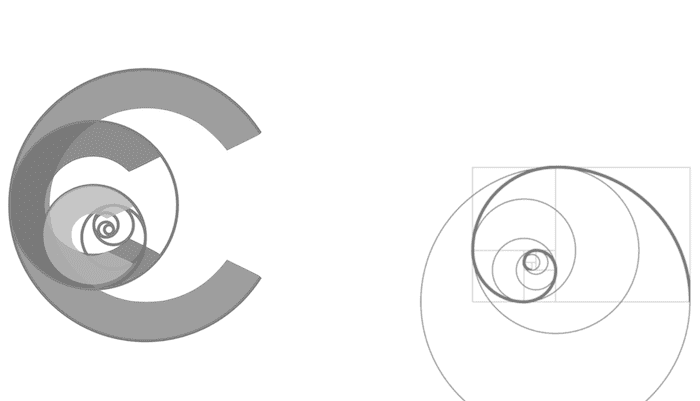 Chris is an Intensivist and ECMO specialist at the Alfred ICU in Melbourne. He is also a Clinical Adjunct Associate Professor at Monash University. He is a co-founder of the Australia and New Zealand Clinician Educator Network (ANZCEN) and is the Lead for the ANZCEN Clinician Educator Incubator programme. He is on the Board of Directors for the Intensive Care Foundation and is a First Part Examiner for the College of Intensive Care Medicine. He is an internationally recognised Clinician Educator with a passion for helping clinicians learn and for improving the clinical performance of individuals and collectives.
After finishing his medical degree at the University of Auckland, he continued post-graduate training in New Zealand as well as Australia's Northern Territory, Perth and Melbourne. He has completed fellowship training in both intensive care medicine and emergency medicine, as well as post-graduate training in biochemistry, clinical toxicology, clinical epidemiology, and health professional education.
He is actively involved in in using translational simulation to improve patient care and the design of processes and systems at Alfred Health. He coordinates the Alfred ICU's education and simulation programmes and runs the unit's education website, INTENSIVE.  He created the 'Critically Ill Airway' course and teaches on numerous courses around the world. He is one of the founders of the FOAM movement (Free Open-Access Medical education) and is co-creator of litfl.com, the RAGE podcast, the Resuscitology course, and the SMACC conference.
His one great achievement is being the father of three amazing children.
On Twitter, he is @precordialthump.
| INTENSIVE | RAGE | Resuscitology | SMACC