OVERVIEW
The Intensive Care Unit (ICU) ward round consists of scheduled discussions in which healthcare providers review clinical information and develop care plans for critically ill patients (Nugent and Coppersmith, 2017)
A report by Lane et al, 2013 investigated the factors that are facilitators of, and barriers to, effective ICU ward rounds e.g. Conference room versus bedside ward rounds, both have various facilitating factors and barriers
The CICM (ANZ) 2014 policy on Minimum Standards for Intensive Care Units states that an intensivist "must see all patients under his/her care with junior staff at least twice daily and set a management plan, in the form of a structured bedside ward round."
There is no 'gold standard' approach to performing an effective and efficient ward round in the ICU, any approach should be tailored to local requirements
FACILITATORS OF EFFECTIVE ICU WARD ROUNDS
Facilitating factors:
open collaborative discussion environment
reduce nonessential time wasting activities
access to patient data
discussion and documentation of goals
standardised round structure and process
checklist use
pharmacist presence

associated with a significant reduction in the total number of preventable adverse drug events (Leape et al. 1999)
associated with improvements in infection control management, anticoagulation therapy, and sedation/analgesia utilisation (Preslaki et al. 2013).

multidisciplinary round
greater Health Care Provider (HCP) autonomy
explicit HCP roles
visibility of HCPs
BARRIERS TO EFFECTIVE ICU WARD ROUNDS
Barriers:
interruptions
increased rounding time
nonstandard structure
allied HCP perception of being non-valued
e-record use
hierarchical HCP structure
BEST PRACTICE
Lane et al (2013) made numerous evidence-based recommendations for best practice in conducting ICU ward rounds that they grouped as:
Essential recommendations that are based on strong evidence; "definitely do"
Recommendations to consider that are based on weak evidence, "probably do"
Essential:
implement multidisciplinary round (Doctor, Nurse, pharmacist minimum)
standardise location, time and team
explicit roles for each HCP on round
develop and implement a structured tool
reduce nonessential time-wasting activity
minimise interruption
focus discussions on the development of daily goals and document all discussed goals
Consider:
bedside discussion for patient centredness
conference room discussion for efficiency and communication
open collaborative environment
clear visibility between all HCPs
empower HCPs to promote a team-based approach
MY APPROACH TO ICU WARD ROUNDS
Start with a team huddle
should include Nurse Team Leader and other non-medical staff who are part of the ward round
address any administrative or system issues (e.g. staffing, available beds, the busyness of the unit)
ensure all team members know where emergency equipment is (e.g. airway and resus trolleys)
explicitly discuss how the ward round will run
determine the order of patients

e.g. unstable patients first, patients ready for discharge/ extubation, new admissions, the other patients
if possible coordinate with nursing staff breaks, etc

identify team member capabilities and learning needs prior to the ward round to ensure appropriate tasks are allocated and that appropriate teaching opportunities are taken
For each patient (may be performed concurrently by multiple team members)
ask the bedside nurse what issues they are concerned about or need to be addressed (check their 'to do' list)
review the history (talk to patient and/or family if possible!)
review the labs and imaging
review documentation

ICU chart (observations, infusions, fluid balance, etc)
medication chart
clinical notes (including letters, notes by visiting teams, and notes by other ICU team members such as dieticians and physiotherapists)

perform the physical examination
review the checklist

e.g. Systems A to I: airway, breathing, circulation, disability, exposure (incl skin, sec survey if trauma, temp), fluid/ renal, GI, Haematology, Infection; lines, labs (and other investigations), meds, micro; FASTHUGS IN BED Please

document a plan with appropriate targets (e.g. MAP, SpO2, etc), end-points for therapy, and explicit criteria for notification of the medical team
highlight learning points / provide teaching to the team
communicate the plan verbally and always ask "does anyone have any questions or concerns?" before leaving the patient's bedside
Tips and tricks
ICU ward round should be standardised across the ICU, with the same start time and location every day
Use first names among all team members to flatten the hierarchy and encourage 'speaking up'
better to finish the ward round earlier and address minor details later (e.g. on the evening round) to avoid decision fatigue and allow time for tasks to be completed
always ensure the information you receive is reliable

Misinterpretations and incorrect assumptions may accumulate through multiple handovers by the time a patient arrives in ICU and this may get worse the longer a patient stays in ICU
Delegate and allocate information gathering tasks carefully to ensure that valuable information is not missed
As the senior physician on the ICU Ward Round, you may need to take the history yourself, examine the patient yourself, or speak directly to people who "were there" (e.g. during presentation to the emergency department)

I usually prefer the family to remain present during the ward round

exceptions are if their presence interferes with patient care, is culturally inappropriate, and/or leads to distress
family presence is supported by the American College of Critical Care Medicine's guidelines describing evidence-based best practices for patient-and-family-centred care in the ICU, as a way to improve bidirectional communication (Davidson et al. 2007; Nugent and Coppersmith, 2017)

Always ask yourself:

who is this patient?
how did they get here?
what is their past?
why are they in ICU now?
what are the goals for today?
what can we do now to progress the patient's recovery?
is the treatment provided in keeping with the patient's values? (e.g. regarding end-of-life care)
what does the patient/family know?
what am I missing?
what are the teaching points for the team?
should the patient be consented to take part in a research study?

Always try to teach something, always try to learn something
Make sure all members of the team (including the patient!) get to contribute
---
Reference and Links
LITFL
Journal articles
FOAM and web resources
---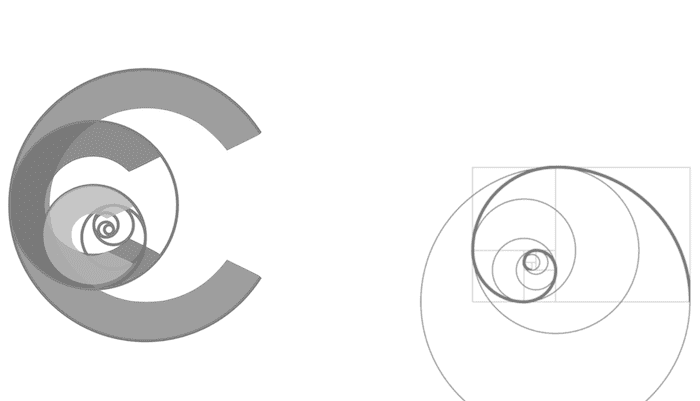 Chris is an Intensivist and ECMO specialist at the Alfred ICU in Melbourne. He is also a Clinical Adjunct Associate Professor at Monash University. He is a co-founder of the Australia and New Zealand Clinician Educator Network (ANZCEN) and is the Lead for the ANZCEN Clinician Educator Incubator programme. He is on the Board of Directors for the Intensive Care Foundation and is a First Part Examiner for the College of Intensive Care Medicine. He is an internationally recognised Clinician Educator with a passion for helping clinicians learn and for improving the clinical performance of individuals and collectives.
After finishing his medical degree at the University of Auckland, he continued post-graduate training in New Zealand as well as Australia's Northern Territory, Perth and Melbourne. He has completed fellowship training in both intensive care medicine and emergency medicine, as well as post-graduate training in biochemistry, clinical toxicology, clinical epidemiology, and health professional education.
He is actively involved in in using translational simulation to improve patient care and the design of processes and systems at Alfred Health. He coordinates the Alfred ICU's education and simulation programmes and runs the unit's education website, INTENSIVE.  He created the 'Critically Ill Airway' course and teaches on numerous courses around the world. He is one of the founders of the FOAM movement (Free Open-Access Medical education) and is co-creator of litfl.com, the RAGE podcast, the Resuscitology course, and the SMACC conference.
His one great achievement is being the father of three amazing children.
On Twitter, he is @precordialthump.
| INTENSIVE | RAGE | Resuscitology | SMACC