Reviewed and revised 9 December 2021
OVERVIEW
Definition
Febrile neutropaenia (or neutropaenic fever) is defined as:

a single temperature measurement >=38.5C, or a sustained temperature >=38C for more than 1 hour
in a patient with a decreased absolute neutrophil count (ANC) of either <0.5 x 109/L, or <1 x 109/L with a predicted nadir of <0.5 x 109/L over the subsequent 48h

Neutropenic patients with sepsis or severe sepsis may not have a fever (e.g. elderly, patients on corticosteroids)
Key points
Rapid empirical initiation of broad-spectrum IV antibiotics and source control is essential
the optimal antibiotic regime remains controversial
Non-infectious causes of fever are common in patients with haematological malignancy but often difficult to distinguish from infective causes acutely
INFECTIVE ORGANISMS
Organisms of primary concern include
Gram negative bacilli (GNB)
Coagulase-negative Staphylococci
Staphylococcus aureus (MSSA)
Streptococcus viridans
Others
resistant organisms in some patient groups / institutions (e.g. MRSA, VRE, ESBL, Pseudomonas, Stenotrophomonas, Acinetobacter)
fungal infection
Note that GPC now predominate due to the ubiquity of longterm vascular access devices and use of fluroquinolone prophylaxis in patients with neutropaenia
ANTIBIOTIC CHOICE
Rationale
Need to cover likely causative organisms
Bacteraemia due to Pseudomonas aeruginosa occurs relatively infrequently but, because morbidity and mortality are high, empirical regimens usually cover this microorganism
The choice of antimicrobials will also depend on local susceptibility patterns and the patient's risk of infection with a multidrug-resistant organism (MDRO)
Therapy should be reviewed when a causative organism is identified and susceptibilities are known
Prophylaxis should not be used
First line antibiotic
piperacillin-tazobactam 4.5g IV Q8h (Q6h if septic shock/ critically ill)
OR
cefepime 2 g (child: 50 mg/kg up to 2 g) IV q8h
OR
ceftazidime 2 g (child: 50 mg/kg up to 2 g) IV q8h)
Consider the following:
add Gentamicin IV 4-7 mg/kg IBW if  local microbiological data suggest there is a risk of resistance to the above antibiotics, or the patient is critically ill with severe sepsis or septic shock
add Vancomycin for suspected MRSA if

patient has severe sepsis / septic shock
is known to be colonised with methicillin-resistant Staphylococcus aureus (MRSA)
has clinical evidence of a catheter-related infection in a unit with a high incidence of MRSA infection
fever persists at 48 hours

change to meropenem if suspected ESBL
add antifungal (e.g. voriconazole) if:

suspected fungal infection (e.g. candidiasis, aspergillosis, or mucormycosis)
fevers persist in high-risk patients beyond 96 hours of antibacterial therapy (seek expert advice)

add Co-trimoxazole for suspected PJP
add acyclovir/ganciclovir for suspected HSV or CMV infections
RISK FACTORS
Risk factors for febrile neutropaenia include:
post-chemotherapy
post-transplantation
chronic granulomatous disease
clozapine-induced agranulocytosis
ASSESSMENT
History and examination
suspect neutropaenia in any haematology/ oncology patient that has received chemotherapy (oral or intravenous) within the last 14 days or has a history of recurrent neutropenia
Assess:

Upper respiratory tract for otitis media and sinusitis
Oropharynx for dental abscess and mucositis
Lower respiratory tract for signs of pneumonia, including Pneumocystis jiroveci (PJP) pneumonia (cough, tachypnoea, hypoxia, interstitial infiltrate on CXR)
Abdomen for signs of Clostridium difficile colitis (generalised abdominal tenderness) or typhlitis (tenderness over caecum)
Skin for cellulitis or vesicular lesions
Perineum and perianal area for anal fissure, cellulitis or abscess
CVAD for signs of tunnel/exit site infection
Signs of anaemia and/or thrombocytopenia

Do not perform a rectal examination
Investigations
take blood cultures from a peripheral site in addition to each lumen of all pre-existing intravascular devices before administering antibiotics
FBC, UEC and LFTs (including albumin), CRP and lactate
If clinically indicated:

CXR (there may be no changes while neutropenic)
Nasal swab (throat swab if thrombocytopenic), for respiratory virus PCR
Sputum MCS
Stool culture and viral studies (diarrhoea); C. difficile toxin assay if recent treatment with antibiotics
Bacterial swab of skin, vascular access site or mouth lesions
Viral swab of vesicular lesions and mouth ulcers for HSV and VZV PCR
CTB and lumbar puncture (neurological symptoms)
CT chest and bronchoscopic alveolar lavage (suspected pulmonary infection)
CT "pan scan" (suspected occult infection source)
Echocardiography (endocarditis)
MANAGEMENT
Immediate care
Resuscitation

address life threats such as septic shock
e.g. IV fluid resuscitation, vasopressor support and invasive haemodynamic monitoring

Early IV antibiotics (within 30 minutes if sepsis/ unwell, always within 1 hour)

see antibiotic choice above
seek expert advice regarding duration, influenced by:

patient's response
isolation of a causative organism
rate of neutrophil recovery

Early source identification and control

discuss with hematology before removing any intravascular devices, required if:

CLABSI due to S. aureus, P. aeruginosa, fungi, or mycobacteria
port pocket site infection
endocarditis
septic thrombosis
septic shock
tunnel infection
persistence of bloodstream infection even after 72 h of appropriate antibiotic treatment
Environmental precautions
protective isolation
hand hygiene
full barrier precautions (e.g. mask, gown, gloves, overshoes)
G-CSF
increases neutrophil count
reduces rate of serious infections
decreased mortality in bone marrow transplant (BMT) or dose-intensive chemotherapy
don't use in acute leukaemia (may stimulate leukaemic clone)
cease once neutrophils > 1.0 x 10E9/L
adverse effects: rash, injection site pain, bone pain, influenza-like symptoms and splenic rupture (rare)
Supportive care and monitoring
Disposition
Early consultation with hematology (refer after administering first dose of antibiotics)
a subgroup of low-risk neutropenic patients may be able to be managed (at home) with oral therapy
PROGNOSIS
General
prognosis proportional to the number of organ failures involved as opposed to underlying malignancy
outcomes following ICU admission not as dismal as traditionally thought
Factors improving ICU survival:
better patient selection
early admission before the onset of multi-organ failure
overall improved prognosis in haematological and solid malignancy
use of non-invasive ventilation (NIV)
use of diagnostic bronchoscopy
improved survival rates in septic shock
High risk patients are those with comorbidities and prolonged (>7 days) and profound neutropaenia
---
References and Links
Journal articles
Alp S, Akova M. Management of febrile neutropenia in the era of bacterial resistance. Therapeutic advances in infectious disease. 1(1):37-43. 2013. [pubmed] [free full text]
Freifeld AG, Bow EJ, Sepkowitz KA. Clinical practice guideline for the use of antimicrobial agents in neutropenic patients with cancer: 2010 update by the infectious diseases society of america. Clinical infectious diseases : an official publication of the Infectious Diseases Society of America. 52(4):e56-93. 2011. [pubmed] [free full text]
Sharma A, Lokeshwar N. Febrile neutropenia in haematological malignancies. Journal of postgraduate medicine. 51 Suppl 1:S42-8. 2005. [pubmed] [free full text]
FOAM and web resources
---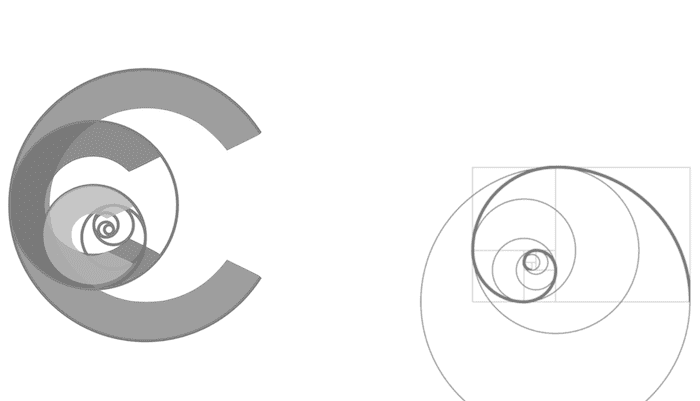 Chris is an Intensivist and ECMO specialist at the Alfred ICU in Melbourne. He is also a Clinical Adjunct Associate Professor at Monash University. He is a co-founder of the Australia and New Zealand Clinician Educator Network (ANZCEN) and is the Lead for the ANZCEN Clinician Educator Incubator programme. He is on the Board of Directors for the Intensive Care Foundation and is a First Part Examiner for the College of Intensive Care Medicine. He is an internationally recognised Clinician Educator with a passion for helping clinicians learn and for improving the clinical performance of individuals and collectives.
After finishing his medical degree at the University of Auckland, he continued post-graduate training in New Zealand as well as Australia's Northern Territory, Perth and Melbourne. He has completed fellowship training in both intensive care medicine and emergency medicine, as well as post-graduate training in biochemistry, clinical toxicology, clinical epidemiology, and health professional education.
He is actively involved in in using translational simulation to improve patient care and the design of processes and systems at Alfred Health. He coordinates the Alfred ICU's education and simulation programmes and runs the unit's education website, INTENSIVE.  He created the 'Critically Ill Airway' course and teaches on numerous courses around the world. He is one of the founders of the FOAM movement (Free Open-Access Medical education) and is co-creator of litfl.com, the RAGE podcast, the Resuscitology course, and the SMACC conference.
His one great achievement is being the father of three amazing children.
On Twitter, he is @precordialthump.
| INTENSIVE | RAGE | Resuscitology | SMACC