OVERVIEW
high-flow nasal cannula (HFNC)
aka heated humidified HFNC or high flow nasal prongs
USE
Hypoxic respiratory failure, e.g.:
Community-acquired pneumonia
Viral pneumonia (e.g. influenza)
Acute asthma
Cardiogenic pulmonary edema
Pulmonary embolism
Interstitial pneumonia
Carbon monoxide poisoning
Need for high FiO2 oxygen delivery in settings such as:
Intubation (pre-oxygenation and apnoeic oxygenation)
Postextubation respiratory distress
Do-not-intubate/ palliative settings
Postcardiac surgery
Oxygen supply during invasive procedures, e.g. BAL, TOE, upper GI endoscopy
Widely used in paediatrics and increasing so in adults (in HDU/ICU settings)
DESCRIPTION
Oxygen and air source
air-oxygen blender generates up to FiO2 1.0 at a flow rate of up to 60L/min
active heated humidifier capable of providing 100% body humidity
single limb heated inspiratory circuit (avoids heat loss and condensation)
Lightweight, flexible delivery tubing
adjustable head strap
Soft and flexible nasal prongs
different brands are available (e.g. Optiflow™)
METHOD OF DELIVERY
select appropriate cannulae and circuit for patient size
connect bag of sterile water to heater/ humdifier
the water bag must run freely and be placed as high as possible above the humidifier to achieve flow of water into the humidifier chamber
turn on heater/ humdifier and allow to warm up before use
select non-invasive mode and set temperature (T37C)
always use a blender, never use flow meter off wall delivering FiO2 100%
set oxygen flow rate (up to 8 L/min on pediatric tubing, up to 60L/min in adults) — <10Kg 2 L per kg per minute — >10Kg 2 L per kg per minute (max flow 60 L/min) — start off at 6L/min and increase up to goal flow rate over a few minutes to allow patient to adjust to high flow
set FiO2 (from 21% to 100%)
place nasal cannulae on patient — ensure cannulae sit snugly in the patient's nares
Prongs should not totally occlude nares
Titrate FiO2 and flow rate as required
MECHANISM
Humidification
heated humidified gas flow preserves nasal mucosa and is more comfortable allowing high flows
enhanced mucocilliary function
High FiO2
high flow permits constant oxygen delivery even with high inspiratory flows from intense respiration efforts (oxygen dilution reduction)
nasopharyngeal dead space washout decreases dead space, decreases CO2 rebreathing and provides an oxygen reservoir
CPAP effect
mechanical splinting of the nasopharynx prevents supraglottic collapse and decreases nasopharyngeal resistance
low levels of PEEP may contribute to alveolar recruitment (decreased dead space), improved compliance and decreased work of breathing (to overcome iPEEP)
The mechanisms for HFNC remain poorly understood
OTHER INFORMATION
Performance
HFNC can generate FiO2 1.0 and PEEP of up to 7.4 cmH20 at 60 L/min, but this is reduced at lower flow rates and if the nasal cannulae do not have a snug fit in the nares
more comfortable and better compliance than a face mask
observational data suggests that HFNC outperform face masks for relieving respiratory distress, improving oxygenation and preventing the need for NIV or intubation
traditional unheated low-flow (≤ 6 L/min) diffuser humidifiers ("bubblers") are much less effective
Disadvantages
PEEP drops to ~2 cmH20 when the patient's mouth is open
PEEP is variable and not measurable
more costly and requires more technology than standard nasal cannula
critically ill patients may not be perceived as being so sick if they only have nasal cannulae on!
COMPLICATIONS
local trauma, discomfort and pressure areas
epistaxis
excessive PEEP in neonates leading to pneumothorax
gastric distension
Blocked cannulae due to secretions
Failure of HFNC might cause delayed intubation and worse clinical outcomes in patients with respiratory failure (Kang et al, 2015)
CONTRA-INDICATIONS
epistaxis
base of skull fracture
surgery to the nose or upper aero-digestive tract
nasal obstruction; e.g. nasal fracture, tenacious secretions, tumour
EVIDENCE
The precise role of high flow nasal cannulae in the management and prevention of hypoxia is controversial
Failure of HFNC might cause delayed intubation and worse clinical outcomes in patients with respiratory failure (Kang et al, 2015)
The FLORALI study, a small multicenter, open-label trial found that in patients with acute hypoxaemic respiratory failure and without hypercapnia, treatment with high-flow nasal oxygen, standard face mask oxygen, or non-invasive ventilation did not result in a significantly different intubation rates. There was a significant difference in favour of high-flow nasal oxygen in 90 day mortality (Frat et al, 2015; FLORALI study)
Preoxygenation and apnoeic oxygenation

Compared to HFFM (high flow face mask), HFNC as a preoxygenation device did not reduce the lowest level of desaturation in an RCT (Vour'ch et al, 2015 – PREOXYFLOW trial)
A case series of 25 patients with difficult airways undergoing general anaesthesia for hypopharyngeal or laryngotracheal surgery had mean apnoea times of 14 minutes without desaturation (i.e. SaO2 >90%) (Pateal et al, 2015; THRIVE study)
---
References and Links
LITFL
Journal articles and textbooks
FOAM and web resources
---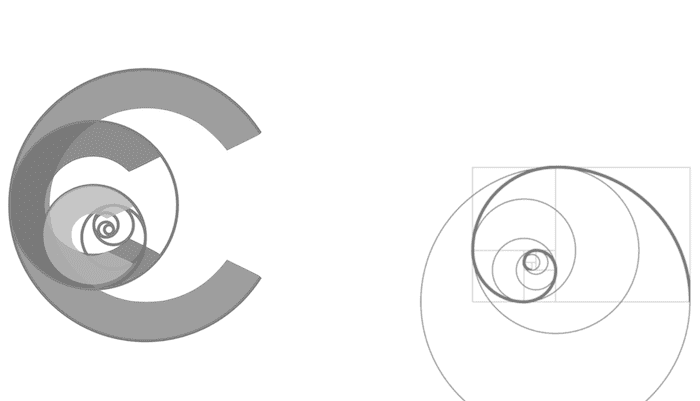 Chris is an Intensivist and ECMO specialist at the Alfred ICU in Melbourne. He is also a Clinical Adjunct Associate Professor at Monash University. He is a co-founder of the Australia and New Zealand Clinician Educator Network (ANZCEN) and is the Lead for the ANZCEN Clinician Educator Incubator programme. He is on the Board of Directors for the Intensive Care Foundation and is a First Part Examiner for the College of Intensive Care Medicine. He is an internationally recognised Clinician Educator with a passion for helping clinicians learn and for improving the clinical performance of individuals and collectives.
After finishing his medical degree at the University of Auckland, he continued post-graduate training in New Zealand as well as Australia's Northern Territory, Perth and Melbourne. He has completed fellowship training in both intensive care medicine and emergency medicine, as well as post-graduate training in biochemistry, clinical toxicology, clinical epidemiology, and health professional education.
He is actively involved in in using translational simulation to improve patient care and the design of processes and systems at Alfred Health. He coordinates the Alfred ICU's education and simulation programmes and runs the unit's education website, INTENSIVE.  He created the 'Critically Ill Airway' course and teaches on numerous courses around the world. He is one of the founders of the FOAM movement (Free Open-Access Medical education) and is co-creator of litfl.com, the RAGE podcast, the Resuscitology course, and the SMACC conference.
His one great achievement is being the father of three amazing children.
On Twitter, he is @precordialthump.
| INTENSIVE | RAGE | Resuscitology | SMACC