The following headings and prompts can be used as template for ECG-based exam questions.
Amjid Rehman (@amjidrehman) has made an easy interactive online template 'ECG made easier' based on the template structure outlined
ECG type and recording
12 lead vs rhythm strip, rate (normal 25 mm/s)
Calibration (5mm wide, 10mm high = 1mV)
Unusual leads – right, posterior, lead grouping format
---
normal 60 – 100/min
tachy/bradycardia (SA node) vs –arrhythmia (not SA node)
method: 300/RR interval (large squares) or number of QRS complexes x 6 (if 25mm/s)
---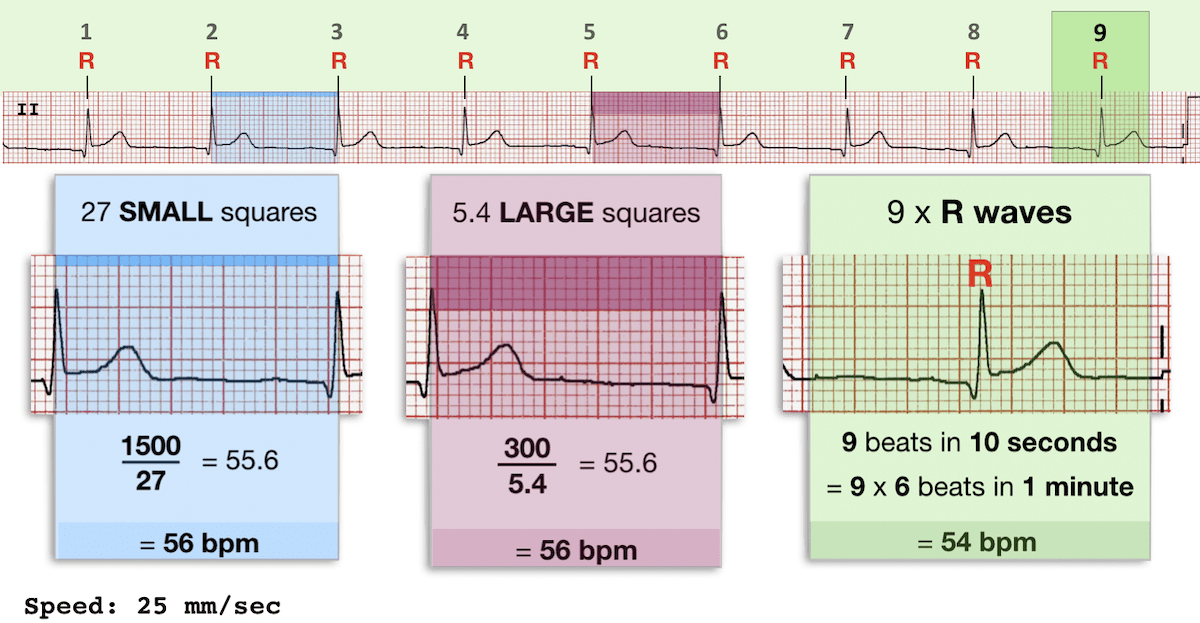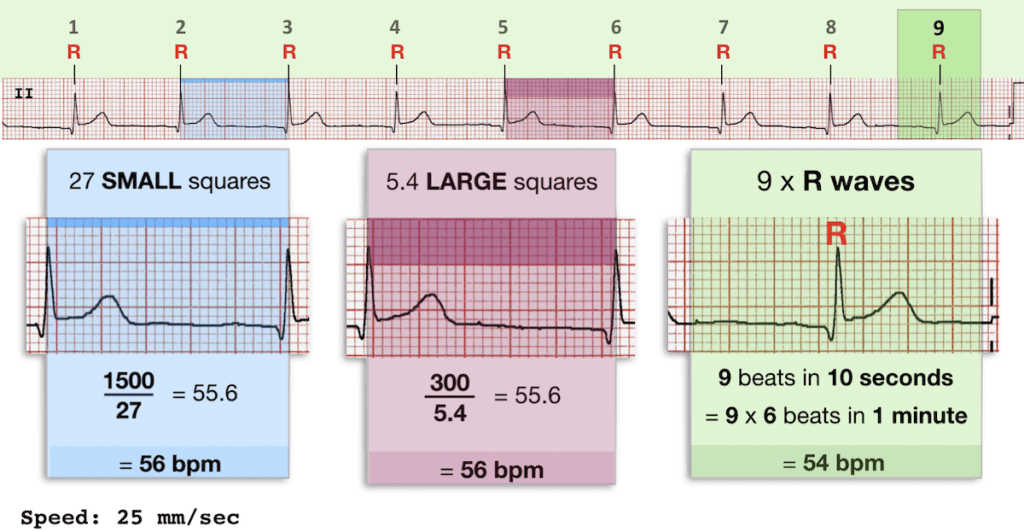 ---
Pattern – regular/ regularly irregular/ irregularly irregular
Seven step approach to rhythm analysis
---
Axis Methods:
Quick look test (Lead I and aVF)
Three Lead Analysis (Lead I, Lead II, aVF)
Isoelectric Lead Analysis
---
Present? (esp check II and V1)
Contour: normal — inverted aVR, biphasic V1, upright I,II, aVF, V2-V6
---
Duration 0.12-0.2s normal/ short/ long/ varying
PR depression
---
Normal: <25%R in I, aVL, AVF, V456
Pathological: V23 > 0.02s, other >0.03s + >1mm deep
---
---
Duration: 60-110msec normal/ wide; R wave peak time
Amplitude: normal/ large voltage/ low voltage/ alternans
---
Displacement: elevation/ depression (J point vs TP interval)
Contour: horizontal /upsloping / downsloping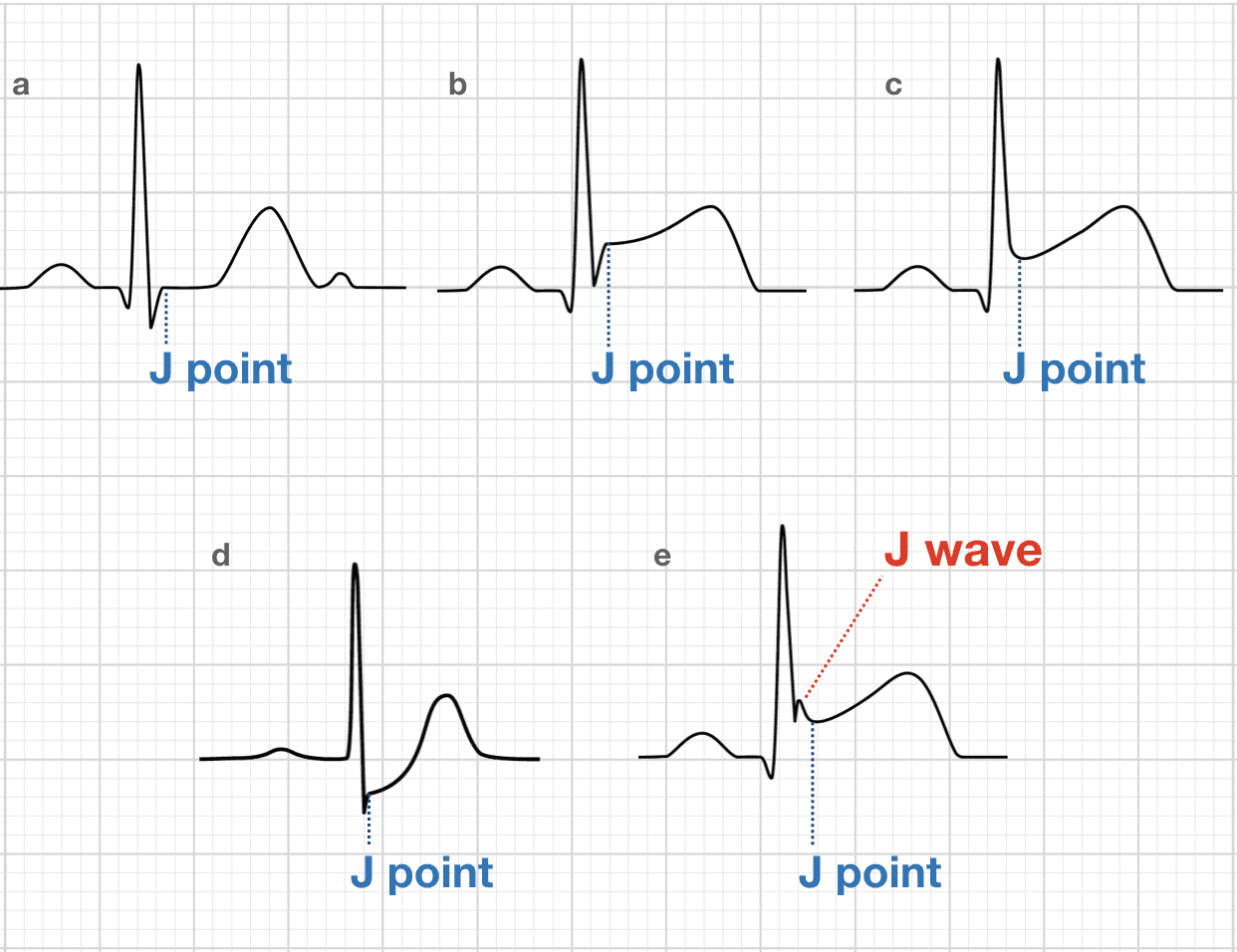 ---
---
Amplitude: normal <2/3 R/ peaked/ inversion/ alternans
---
Duration: normal 390-450 or 460msec / long/ short/ QT dispersion
Method, 3+ QRS in 3+ leads, QTc formulae, caveats
---
---
Normal 10% T or <1.5mm/ prominent/ inversion/ alternans
---
Additional waves
---
Chamber hypertrophy
---
Lethal – do not miss!
---
Other tricks and traps
---
Synthesis
Leave space to put this at the start of the answer
Unifying diagnosis, DDx, life threats
---
Advanced Reading
Online
Textbooks
---
LITFL Further Reading
---
Chris is an Intensivist and ECMO specialist at the Alfred ICU in Melbourne. He is also a Clinical Adjunct Associate Professor at Monash University. He is a co-founder of the Australia and New Zealand Clinician Educator Network (ANZCEN) and is the Lead for the ANZCEN Clinician Educator Incubator programme. He is on the Board of Directors for the Intensive Care Foundation and is a First Part Examiner for the College of Intensive Care Medicine. He is an internationally recognised Clinician Educator with a passion for helping clinicians learn and for improving the clinical performance of individuals and collectives.
After finishing his medical degree at the University of Auckland, he continued post-graduate training in New Zealand as well as Australia's Northern Territory, Perth and Melbourne. He has completed fellowship training in both intensive care medicine and emergency medicine, as well as post-graduate training in biochemistry, clinical toxicology, clinical epidemiology, and health professional education.
He is actively involved in in using translational simulation to improve patient care and the design of processes and systems at Alfred Health. He coordinates the Alfred ICU's education and simulation programmes and runs the unit's education website, INTENSIVE.  He created the 'Critically Ill Airway' course and teaches on numerous courses around the world. He is one of the founders of the FOAM movement (Free Open-Access Medical education) and is co-creator of litfl.com, the RAGE podcast, the Resuscitology course, and the SMACC conference.
His one great achievement is being the father of three amazing children.
On Twitter, he is @precordialthump.
| INTENSIVE | RAGE | Resuscitology | SMACC