Women Pioneer Eponym Library
Pioneer women in medicine.. Searchable database of female eponyms recording historical signs, syndromes, conditions, procedures and classifications eponymously named. We review 2000 *common eponyms, the person behind their origin, history, accuracy, relevance today.
Eponym
Eponymous Term
HORAN, Margaret Burton
Nance-Horan syndrome (1974)
1909
2004
Australia
pediatrician
cataracts-oto-dental, syndrome, X-linked cataract-dental syndrome, X-linked, congenital cataracts and microcornea, Hutchinson
BLACKWELL, Elizabeth
Elizabeth Blackwell Award; National Women Physicians Day

 

1821
1910
England, English, UK, British
Physician
Female Physician
WILLIAMS, Cicely Delphine
Kwashiorkor (1933)
1893
1992
Jamaica, Jamaican Patois,
Paediatrician, nutritionist, activist
advocate, world health, malnutrition, nutrition, child health, breast feeding, ackee fruit, Kwashiorkor,
DICK, Gladys Rowena
Dick Test (1924)
1881
1963
USA, America, American
physician, pathologist
scarlet fever, toxin, antitoxin, vaccine, hemolytic strep
HOGG, Georgina Ruth
Birt-Hogg-Dubé syndrome (1977)
1916
2002
Canada, Canadian
Pathologist
Hornstein-Knickenberg, fibrofolliculoma
APGAR, Virginia
APGAR score (1953)
1909
1974
USA, America, American
Anaesthetist
Paeds Score, backronym, Appearance, Pulse, Grimace, Activity, Respiration
JOSEPH, Sister Mary
Sister Joseph Nodule (1928)
1856
1939
USA, America, American
Nurse, sister
cancer, metastasis, umbilicus, adenocarcinoma, julia, dempsey, DEMPSEY, Julia, hamilton bailey, mayo
DIX, Margaret Ruth
Dix–Hallpike test (1952)
1902
1991
USA, America, American
Neurologist
Elicitation of extreme vertigo upon lateral movement of a patient's head when lying in a supine position
NITABUCH, Raissa
Nitabuch membrane
1859
Russia, Russian, Россия
Physician, anatomist
placenta, fibrinoid layer,
WINTERHALTER, Elisabeth
Winterhalter's ganglia (1896)
1856
1952
German, Germany, Deutsche, Deutschland
neuroanatomist, physician, feminist
ovary, ganglion, ganglia, autonomic,
SCHACHOWA, Seraphima
Schachowa spiral tubes
1854
Russia, Russian, Россия
histologist
tubuli renales
POTTER, Edith Louise
Potter syndrome (1946); Potter facies; Potter sequence; Potter classification of polycystic kidney disease (1964)
1901
1993
USA, America, American
pediatric, pathologist
facies, syndrome, oligohydramnios, renal agensis
BOIVIN, Marie Anne Victoire
Bivalve Vaginal Speculum (1825); Boivin Intropelvimeter
1773
1841
France, French, français
midwife
midwife, speculum
GASKIN, Ina Mae
Gaskin (all fours) manoeuvre (1976)
1940
USA, America, American
Midwife
birth, all 4's, fours, shoulder dystocia
LÜER, Jeanne Amélie
Luer Syringe (1896)
1836
1910
German, Germany, Deutsche, Deutschland
Manufacturer
Equipment, syringe
STRAUSS, Lotte
Churg–Strauss syndrome (1951)
1913
1985
German, Germany, Deutsche, Deutschland
Pathologist
Vasculitis, Eosinphilia, Eosinophilic granulomatosis with polyangiitis, EGPA
LOUIS-BAR, Denise
Louis-Bar syndrome (1941)
1914
1999
Belgium, Belgique, België, Belgien, Flemish
Neuropathologist
ataxia telangiectasia
OLLENDORF, Helene
Buschke-Ollendorff syndrome (1928)
1899
1982
Germany, Deutschland
dermatologist
CURTH, Helene Ollendorff
Curth-Macklin syndrome (1954); Ollendorf probe sign (1923); Buschke-Ollendorff syndrome (1928); Curth's criteria for the diagnosis of cutaneous paraneoplastic syndromes (1976)
1899
1982
Germany, Deutschland
dermatologist
WALKER, Mary Broadfoot
Mary Walker Effect (1934)
1888
1974
Scottish, Scotland
Physician
physostigmine, neostigmine, prostigmin, Myasthenia Gravis,
WOLCOTT, Carol Nancy Dettman
Wolcott-Rallison syndrome (1972)
1941
1994
USA, America, American
pediatrician
DE BARSY, Anne-Marie
de Barsy syndrome (1938)
1939
Belgium
neurologist
HECHT, Jacqueline T.
Hecht-Scott syndrome
USA, America, American
geneticist
WARBURG, Mette
Walker-Warburg syndrome (12971)
1926
2015
Danish, Denmark, Dansk
ophthalmologist
WYNNE-DAVIES, Ruth
Wynne Davies Ligamentous Laxity (1970)
1926
2012
England, English, UK, British
orthopaedic, genetic
genetics, scoliosis,
KLUMPKE, Augusta
Klumpke paralysis
1859
1927
USA, America, American
Neurologist
palsy, paralysis
NOONAN, Jacqueline Anne
Noonan syndrome (1968)
1921
USA, America, American
pediatrician, cardiologist
SGARBOSSA, Elena B
Sgarbossa criteria (1996)
Argentinian, Argentina
Cardiologist
Chest Pain, Criteria
FREY-GOTTESMAN, Lucja
Frey syndrome (1923)
1889
1942
Poland, Polska
Physician
hyperhidrosis, lemon, auriculotemporal syndrome, parotid gland, gun shot wound, jewish, concentration camp, ghetto
HURLER, Gertrud
Hurler syndrome (1920); Hurler-Scheie syndrome (1962)
1889
1965
German, Germany, Deutsche, Deutschland
Paediatrician
MPS, gargoyle, gargoylism, Mucopolysaccharidosis, MPS 1, MPS 1-H,
CANAVAN, Myrtelle May
Canavan disease (1931)
1879
1953
USA, America, American
Neuropathologist
spongy
LÉVY, Gabrielle
Roussy-Lévy syndrome (1926); Lhermitte-Lévy syndrome (1931)
1886
1935
France
Neurologist
CANADA, Wilma Jean
Cronkhite-Canada syndrome (1955)
1926
2017
USA, America, American
Radiology, radiologist
polyposis, ectodermal, diner
KNICKENBERG, Monika
Hornstein-Knickenberg syndrome (1975)
German, Germany, Deutsche, Deutschland
Dermatology
Birt-Hogg-Dubé, perifollicular fibromas, extracutaneous cancer, colon polyps
MERRITT, Katharine Krom
Kasabach–Merritt syndrome (1940)
1886
1986
USA, America, American
pediatrician, physician
thrombopenic purpura, hemangioma
ABBOTT, Maude Elizabeth
Rokitansky-Maude Abbott syndrome (1924)
1869
1940
Canada, Canadian
Pathology, pathologist
ostium primum, mitral valve, congenital cardiac disease
MACKLIN, Madge Thurlow
Curth-Macklin syndrome (1954)
1893
1962
USA, America, American
geneticist
eugenics, canada, icthyosis, IHCM,
BONNEVIE, Kristine Elisabeth Heuch
Bonnevie-Ullrich syndrome (1934, 1936)
1872
1948
Norway, Norge, Norwegian
Biologist, geneticist, zoologist
zoology, house mouse, micro bleb, polydactyly
DABSKA, Maria Magdalena
Dąbska tumor (1969)
1921
2014
Poland, Polish, Polskie, Polska
pathology, pathologist, oncologist
Parachordoma, surgical pathology,
CORI, Gerty Theresa
Cori cycle (1929); Cori ester (1936)
1896
1957
Czech, čeština, Tschechisch, Czech Republic, Česká republika
biochemist
G1p, glucose, glycogen
SCHACHENMANN, Gertrud Dina
Smith-Theiler-Schachenmann syndrome (1966)
1910
1997
Swiss, schweizerisch, Switzerland,
Pediatrician
rib widening, microganthia
KLEEFSTRA, Tjitske
Kleefstra syndrome (2006)
1970
Dutch, Holland, Netherlands, Nederlands
clinical genetics, geneticist
Kleefstras syndrom, 9q subtelomere deletion syndrome (9qSTDS), EHMT1, haploinsufficiency
GARRETT ANDERSON, Elizabeth
1836
1917
England, English, UK, British
Physician
first female physician in the UK
eponym: a person, place, or thing after whom or after which something is named, or believed to be named.
Origin: from Greek epōnumos 'given as a name, giving one's name to someone or something', from epi 'upon' + onoma 'name'. noun: eponym; plural noun: eponyms; adjective: eponymous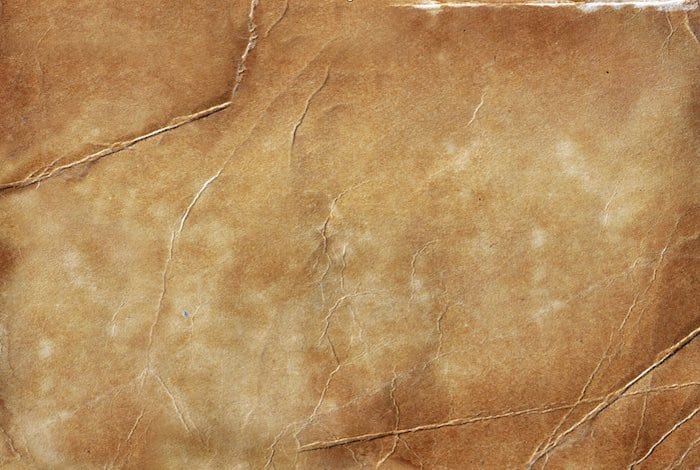 eponymictionary
the names behind the name